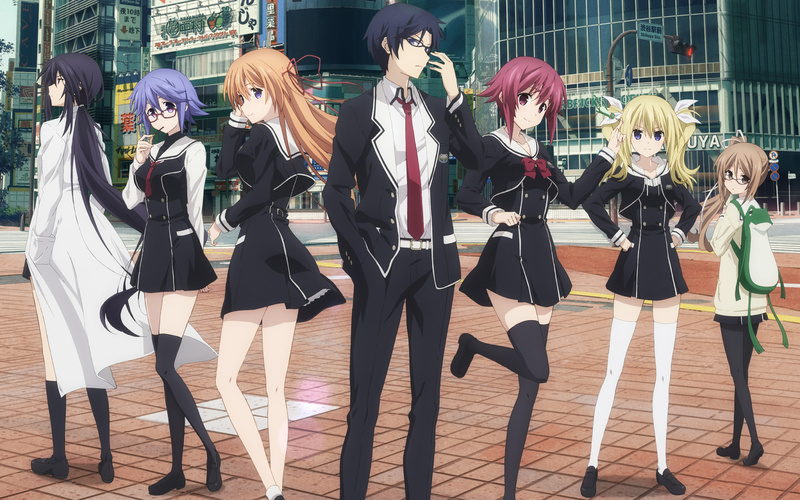 CHAOS;CHILD / 混沌之子 / カオスチャイルド TV 00-12 + Silent Sky BDRip
10-bit 1080p HEVC + FLAC + PGS(JP),MKV 格式。每话约 1.1 GB。
原盘质量一般,线条比较虚且有轻微锯齿,有拉伸的痕迹;部分暗场有轻微色带。针对这种情况,我们对线条做了反锯齿处理,同时还使用自适应去噪以去除位于亮场人眼不敏感的噪点,并对暗场做了去色带处理。除此之外,对细节丰富的场景还进行了纹理增强操作。
BD source is not of good quality: borderlines come with relatively low sharpness with slight aliasing, as well as upscaling trace; some dark areas have slight banding. PP: AA for borderlines; adaptive denoising to purge insensitive noise in light areas; debanding for dark areas; and textural enhancement for richly detailed scenes.
本资源扫图格式为 WebP,详情参见种子内 readme about WebP.txt
Please refer to "readme about WebP.txt" if you have trouble viewing WebP images.
Thanks to:
BD+OST: Airium@VCB-S
BD Pre/Early-Order SPCD: 詩乃喵@bilibili
OP CD: 一之黒亜梨子@TSDM
OP Hi-Res: Charleszhang@TSDM
ED CD: tezkalow@TSDM
ED(EP00) (aka CHAO;HEAD OP): Animebytes
ED(OVA) CD: AnimeBytes
ED(OVA) Hi-Res: solarius@TSDM

BDRip仅收录动画相关音乐。 / Only anime used CDs are collected in BDRip.
如需游戏音乐请转至:/ For game CDs please turn to:
https://nyaa.si/view/999129#com-1

基础播放器教程:
PotPlayer
/
MPC-HC
/
IINA
进阶播放器教程:
madVR
/
PotPlayer+madVR
中文字幕分享区:
VCB-Studio 分享论坛
(请善用搜索)
开坑计划与列表:
VCB-Studio 项目列表
Comparison (right click on the image and open it in a new tab to see the full-size one)
Source________________________________________________Encode