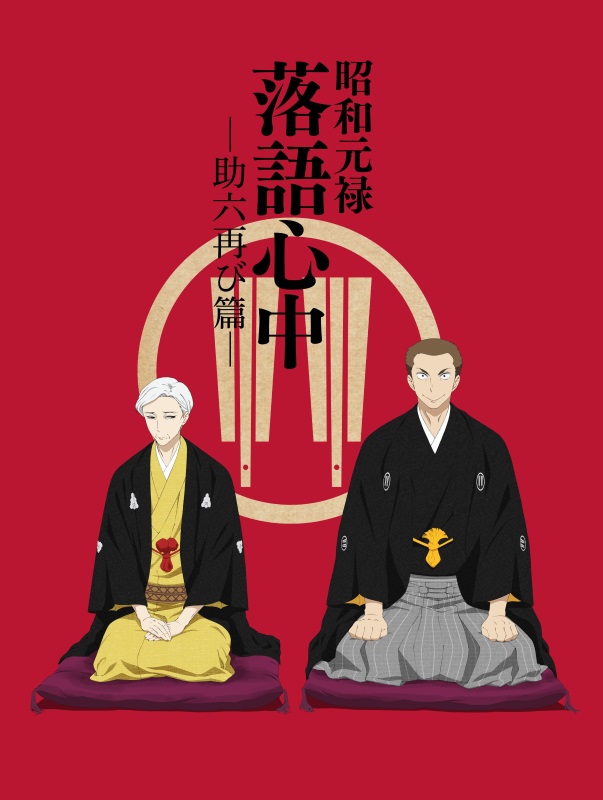 Shouwa Genroku Rakugo Shinjuu: Sukeroku Futatabi Hen / 昭和元禄落语心中 -助六再临篇- / 昭和元禄落語心中 -助六再び篇- 10-bit 1080p HEVC BDRip
10-bit 1080p HEVC + FLAC,MKV 格式,约 1.0 GB 每集。
昭和元禄落语心中 S2 原盘噪点较多,还有一些锯齿,然后由于动画制作时采用的素材可能有问题,个别场景中的锯齿非常严重。对此进行了较强的 AA,相对较强降噪并配合编码参数以控制体积。
The 2nd season of Shouwa Genroku Rakugo Shinjuu has quite heavy noise in the Blu-ray source as well as some aliasing, plus some very heavy aliasing in a few scenes, possibly due to low resolution materials used during production. We fixed them with strong AA, relatively strong denoise filter, together with encoding parameters to control the file size.
本资源扫图格式为 WebP,详情参见种子内 readme about WebP.txt。
Please refer to "readme about WebP.txt" if you have trouble viewing WebP images.
BD: ∫xdxdy@U2
KICM-3320: tezkalow@TSDM
基础播放器教程:
PotPlayer
/
MPC-HC
/
IINA
进阶播放器教程:
madVR
/
PotPlayer+madVR
中文字幕分享区:
VCB-Studio 分享论坛
(请善用搜索)
项目计划与列表:
VCB-Studio 项目列表
(每月初更新)
Comparison (right click on the image and open it in a new tab to see the full-size one)
Source________________________________________________Encode