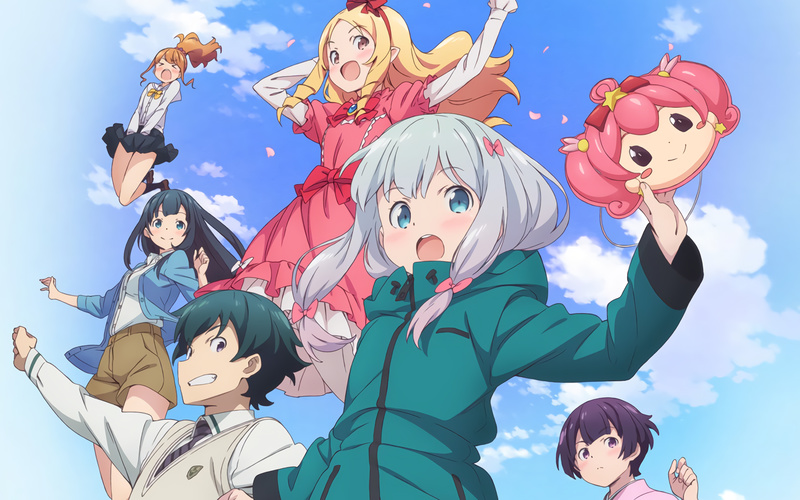 VCB-Studio 2018年秋季招新中,有兴趣的同学请访问我们的主页了解相关情况:https://vcb-s.com/archives/8793


埃罗芒阿老师 / Eromanga Sensei / エロマンガ先生 BDRip
10-bit 1080p HEVC + FLAC + AAC,MKV 格式。每话约 600 MB。
这个项目与
悠哈璃羽字幕社
合作,感谢他们精心制作的字幕。
This project is in cooperation with
UHA-WINGS
. Thanks to them for elaborating Chinese subtitles.
黄漫老师画质还算不错,画面上除了使用 SBMV 带来的些许噪点以及轻微的锯齿,几乎很难找到瑕疵,处理上也是以保守为主,轻微的抗锯齿和去色带,以及对纹理细节的锐化,让成品的画面细节得到很好的保存。这次除了增加字幕外,还补齐了扫图。视频重命名后可以与其它内容一起直接 hash。
Image quality is comparatively good. Defect is hardly found except some noise and slight aliasing due to SBMV (Super Bit Mapping for Video, used in BD mastering). Pre-processing is conservative: slight AA and debanding, plus sharpening on texture details for good detail preservation. In this version, we added subtitles and the missing scans. Video files may hash with other files together after properly re-named.
本资源扫图格式为 WebP,详情参见种子内 readme about WebP.txt
Please refer to "readme about WebP.txt" if you have trouble viewing WebP images.
感谢所有资源提供者 / Thank to all resource providers:
BD/SPDVD/SPCD/SCAN: Etzimal, 白茅 and U2
VVCL-1010~1/13: ljx127011@TSDM, kannagiumine@TSDM, lessab@ASTOST and jsum
VVCL-1010 Hi-Res: 冰镇の宁静@TSDM
VVCL-1048~9/50/51~2: 七七咖咖@TSDM and kannagiumine@TSDM
VVCL-1050 Hi-Res: ht1507@TSDM
基础播放器教程:
PotPlayer
/
MPC-HC
/
IINA
进阶播放器教程:
madVR
/
PotPlayer+madVR
中文字幕分享区:
VCB-Studio 分享论坛
(请善用搜索)
项目计划与列表:
VCB-Studio 项目列表
(每月初更新)
Comparison (right click on the image and open it in a new tab to see the full-size one)
Source________________________________________________Encode