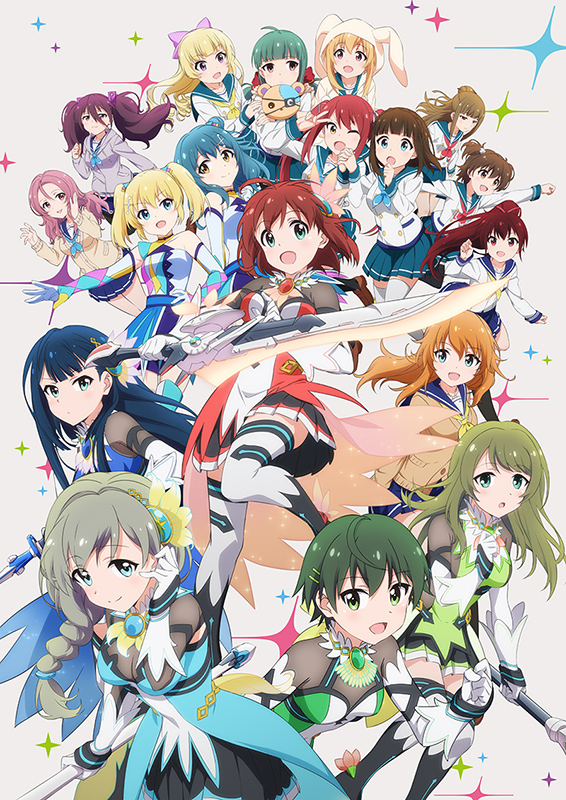 战斗女子高校 / Battle Girl High School / バトルガール ハイスクール BDRip
10-bit 1080p HEVC + FLAC + AAC,MKV 格式。每话约 900 MB。
这个项目与
喵萌奶茶屋
合作,感谢他们精心制作的字幕。
This project is in cooperation with
Nekomoe kissaten
. Thanks to them for elaborating Chinese subtitles.
战斗女子高校原盘画风总体偏软,暗场有中度噪点,除 OP 文字边缘的色度锯齿外没有其它明显瑕疵。处理上主要针对 OP 文字对色度平面单独做了反锯齿操作。此外还进行了自适应降噪和弱纹理增强,并配合适当的 x265 参数以兼顾画面观感和成品体积。
The images of the source Blu-Ray of Battle Girl High School are a bit soft in general, and there is some mid-level noise in dark scenes. No other obvious defects except chroma aliasing around the edge of the text in OP. Pre-processing mainly targeted the text in OP, and anti-aliasing was applied separately to the chroma plane. Besides, we applied self-adaptive de-noise and adjusted weak textures and also matched up with appropriate x265 parameters to balance between visual quality and file size.
本资源扫图格式为 WebP,详情参见种子内 readme about WebP.txt
Please refer to "readme about WebP.txt" if you have trouble viewing WebP images.
感谢所有资源提供者 / Thank to all resource providers:
BD&CD&SCAN: TSDM and jsum
基础播放器教程:
PotPlayer
/
MPC-HC
/
IINA
进阶播放器教程:
madVR
/
PotPlayer+madVR
中文字幕分享区:
VCB-Studio 分享论坛
(请善用搜索)
项目计划与列表:
VCB-Studio 项目列表
(每月初更新)
Comparison (right click on the image and open it in a new tab to see the full-size one)
Source________________________________________________Encode