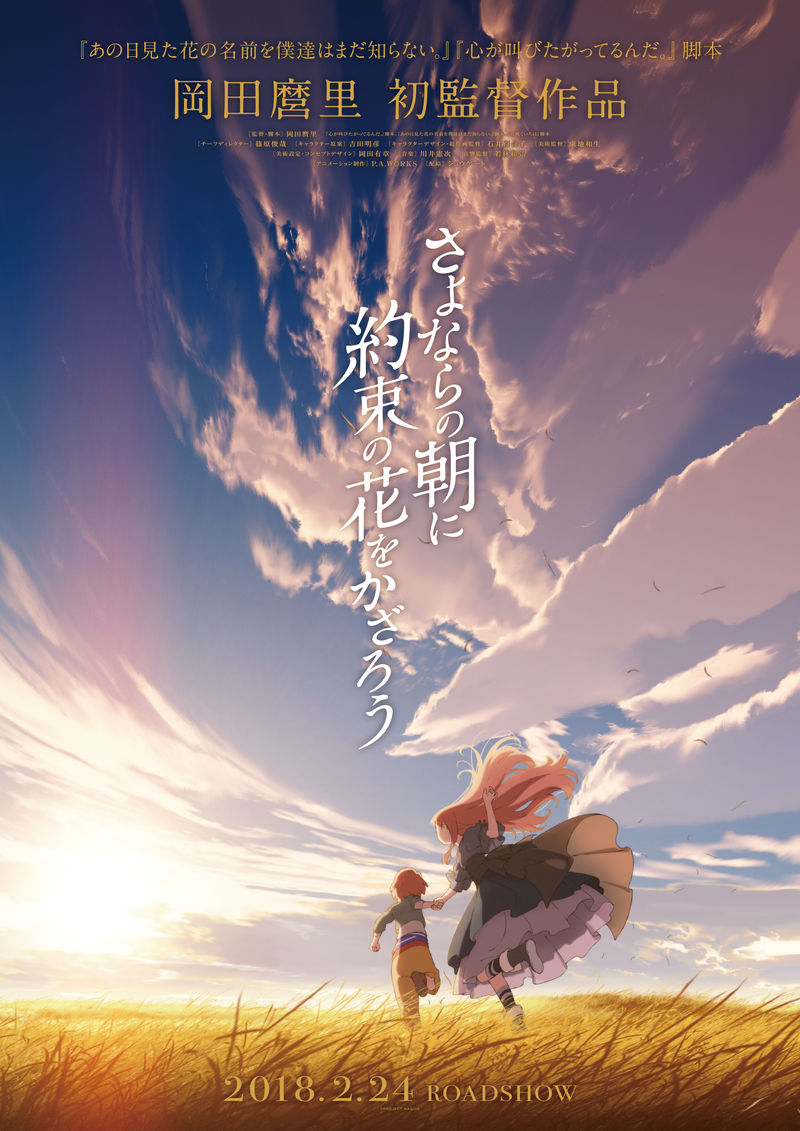 于离别之朝束起约定之花 / Maquia: When the Promised Flower Blooms / さよならの朝に約束の花をかざろう BDRip
10-bit 1080p HEVC + FLAC,MKV 格式。
内封原盘 JPN 字幕。
外挂 FLAC 5.1。
这个项目与
千夏字幕组
合作,感谢他们精心制作的字幕。
This project is in cooperation with
Airota
. Thanks to them for elaborating Chinese subtitles.
这个剧场版的原盘质量较好,纹理细节非常丰富,线条对比度高,有着明显高于 P.A. Works 一般季番的制作规格。因此在保持较高还原度的前提下,进行了抗锯齿,自适应降噪。
The source quality is decent with rich texture and details and high contrast lines. It has significantly higher producing quality than the usual TV series from P.A. Works. We applied AA and adaptive denoise while maintaining high level of transparency.
本资源扫图格式为 WebP,详情参见种子内 readme about WebP.txt
Please refer to "readme about WebP.txt" if you have trouble viewing WebP images.
感谢所有资源提供者 / Thank to all resource providers:
BD: VCB-Studio
OST: kannagiumine@TSDM
基础播放器教程:
PotPlayer
/
MPC-HC
/
IINA
进阶播放器教程:
madVR
/
PotPlayer+madVR
中文字幕分享区:
VCB-Studio 分享论坛
(请善用搜索)
项目计划与列表:
VCB-Studio 项目列表
(每月初更新)
Comparison (right click on the image and open it in a new tab to see the full-size one)
Source________________________________________________Encode