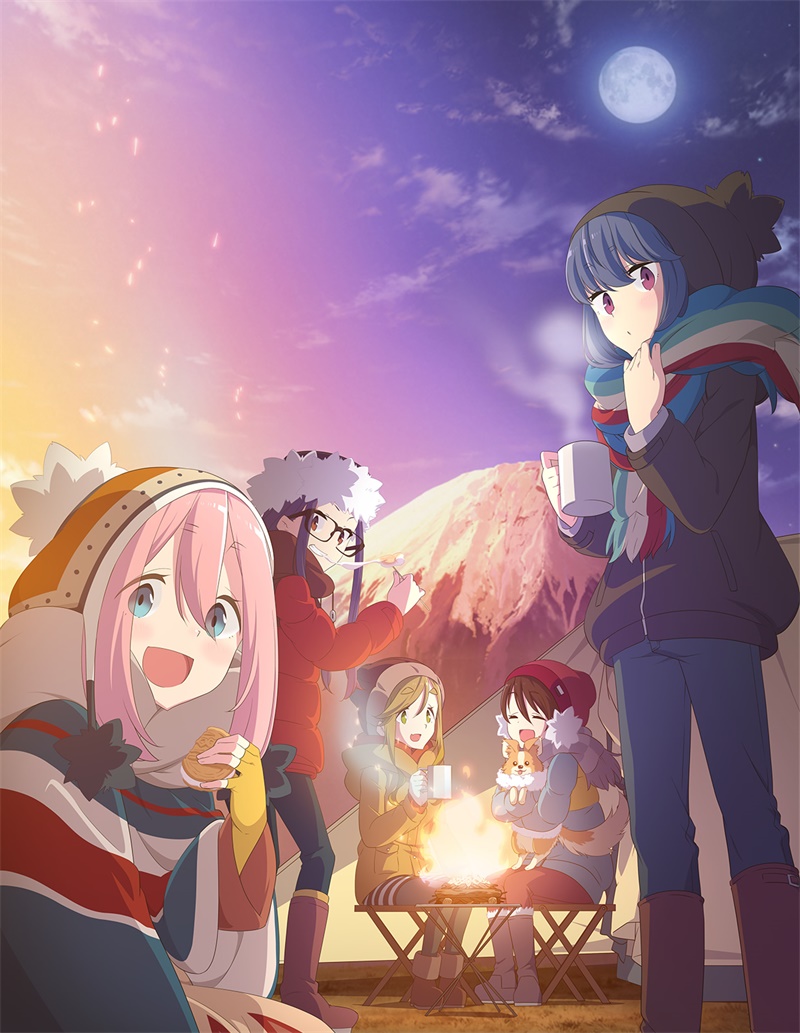 摇曳露营 / Yuru Camp / ゆるキャン BDRip
10-bit 1080p HEVC + FLAC,MKV 格式。每话约 1000 MB。
此番来自
坚持芳文社宇宙第一不解释
的队友
穢翼の軌跡
提名开坑。摇曳露营的画质在新番中属于中上水准,官方有意识地对色带等问题做了预防。唯一的问题是原生作画精度不够(预算不足)导致的线条锯齿,特别是部分拉伸镜头,可以明显看出作画素材被强行拉到全高清留下的痕迹。处理上消除锯齿的同时,我们也对细节锐度进行一些补偿。
This project is nominated by internal voting. The image quality of Yuru Camp is above average among new releases. Defects such as colour banding have been intentionally prevented during production. The only major defect left is line aliasing which is caused by lack of precision on the original drawing or lack of funding. Aliasing is most obvious at some zooming scenes, where the trace of the original drawing being forced up to full HD can be easily seen. Pre-processing included detail sharpening as well as anti-aliasing.
某吃信玄饼组员 ANLOF:我也好想当梨民啊。
本资源扫图格式为 WebP,详情参见种子内 readme about WebP.txt
Please refer to "readme about WebP.txt" if you have trouble viewing WebP images.
感谢所有资源提供者 / Thank to all resource providers:
BD: paihctom
OP: 超平和バスターズ@TSDM, bellgenius@TSDM
ED: flankoi@astost, bellgenius@TSDM
OST: U2
基础播放器教程:
PotPlayer
/
MPC-HC
/
IINA
进阶播放器教程:
madVR
/
PotPlayer+madVR
中文字幕分享区:
VCB-Studio 分享论坛
(请善用搜索)
项目计划与列表:
VCB-Studio 项目列表
(每月初更新)
Comparison (right click on the image and open it in a new tab to see the full-size one)
Source________________________________________________Encode