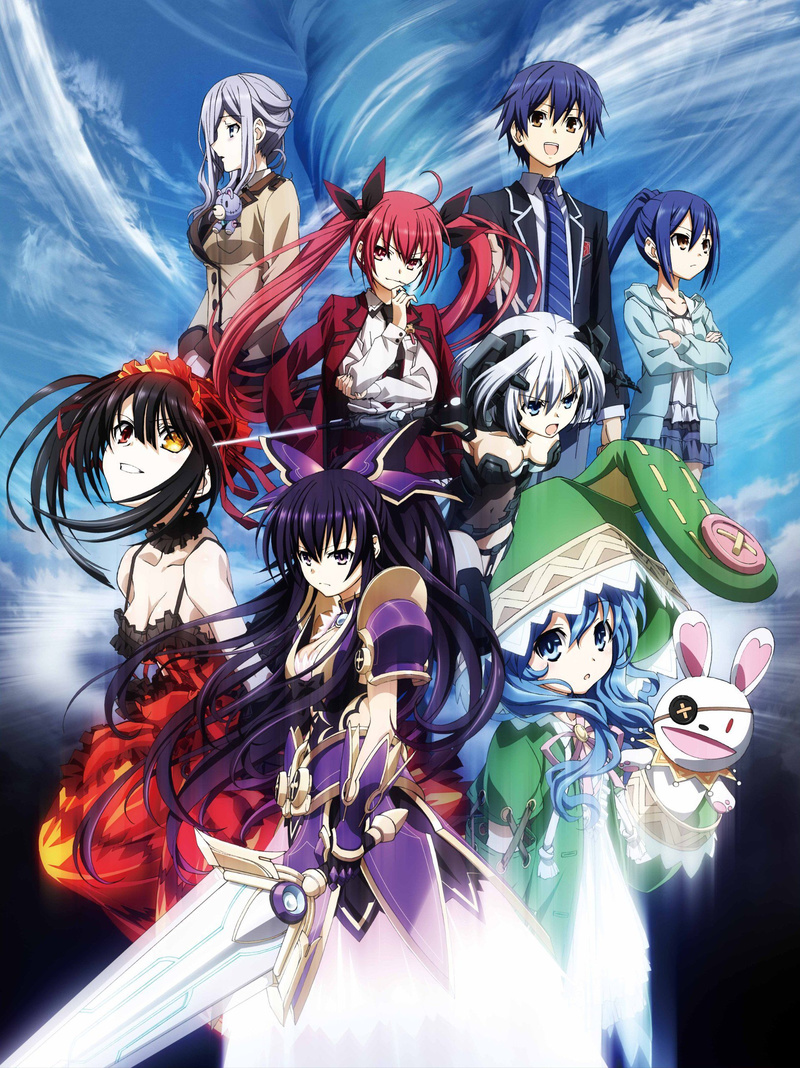 Date A Live / 约会大作战 / デート・ア・ライブ BDRip
S1: 10-bit 1080p AVC + FLAC,MKV 格式。每话约 900 MB。基于 BDBOX 制作。
S2: 10-bit 1080p AVC + FLAC,MKV 格式。每话约 1200 MB。
Movie: 10-bit 1080p HEVC + FLAC,MKV 格式。3.6 GB。
第一季度
感谢
philosophy-raws
合作制作。
第二季度
感谢
TUcaptions
精心制作字幕。
剧场版
感谢
Makino House
精心制作字幕和
philosophy-raws
合作制作。
本资源扫图格式为 WebP,详情参见种子内 readme about WebP.txt
Thanks to
TUcaptions
,
Makino House
and
philosophy-raws
for cooperation.
Please refer to "readme about WebP.txt" if you have trouble viewing WebP images.
重发修正
1. 打包全两季度和剧场版,并尽量缩短了路径长度;
2. 部分正片因为修正章节的原因不能直接校验;
3. 移除 VTZL-67,修复 COCX-39358,增加 COCX-38647 和几份 Drama CD;
4. PNG 扫图按新规范转制为有损 WEBP。无损 WEBP 版本提供网盘下载(失效不补):
链接:https://pan.baidu.com/s/1KI82Mbxr8w5Ku2PTWZP8kQ 提取码:yuom
以下由于禁转请自行下载:
sweet ARMS 1stアルバム「TRIGGER」
剧场版 Blu-ray 特典ドラマCD×2
凜緒リンカーネイション 特典ドラマCD
劇場版 万由里ジャッジメント オリジナルサウンドトラック w/ lossless scans and log
Reseed info
1. Batch all 2 seasons and movie with shortened file paths;
2. Some episodes will not hash as their chapters are revised;
3. Remove VTZL-67, repair COCX-39358 and complement COCX-38647 and some drama CD;
4. PNG scans are transcoded into lossy WEBP format according to our policy.
这份发布来自 VCB-Studio 每月老番重发计划。
我们计划在每月月中和月末,重发 VCB-Studio 曾经发布过的合集。选择的合集有这些特点:
1. 发布已久,公网已经或者几乎断种;
2. 存在制作错误或疏漏,尤其当存在补丁包修正;
3. 之前的发布为分卷或分季,适合补充一个系列合集。
2019 年 1 月,月中
基础播放器教程:
PotPlayer
/
MPC-HC
/
IINA
进阶播放器教程:
madVR
/
PotPlayer+madVR
中文字幕分享区:
VCB-Studio 分享论坛
(请善用搜索)
项目计划与列表:
VCB-Studio 项目列表
(每月初更新)