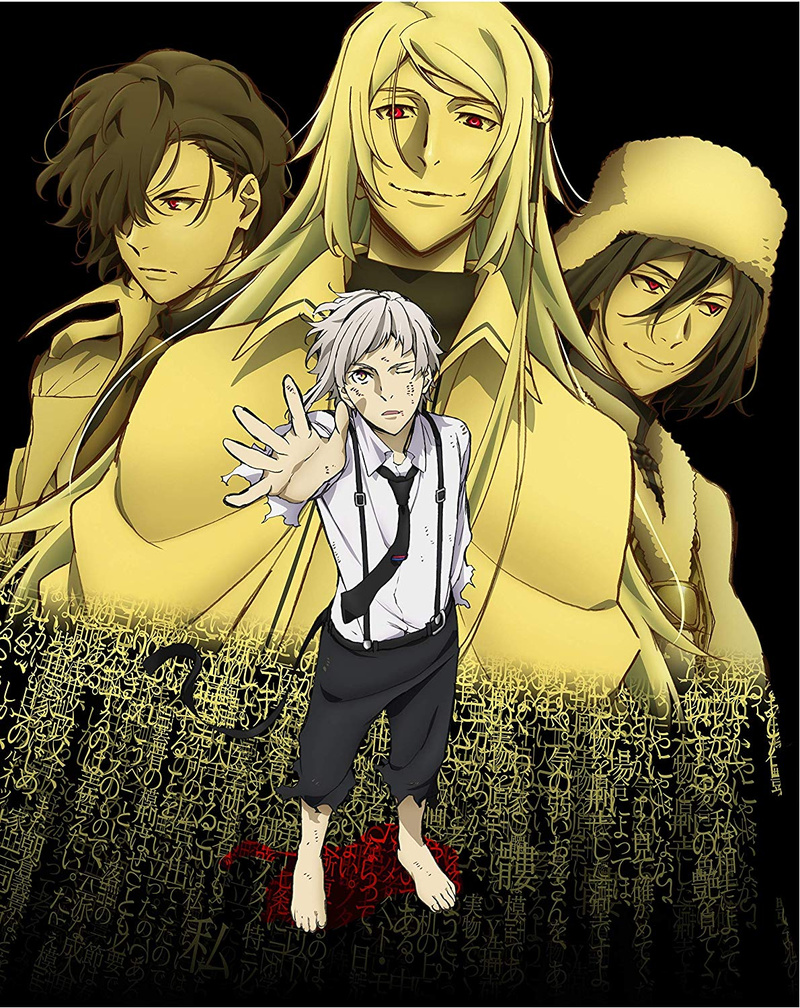 Bungou Stray Dogs Dead Apple / 文豪野犬 Dead Apple / 文豪ストレイドッグス DEAD APPLE
10-bit 1080p HEVC + FLAC,MKV 格式,4.9 GB。外挂 FLAC 5.1 主音轨。
原盘画质一般,线条附近有一定程度的晕轮和锯齿,平面有较多噪点。处理上修复了瑕疵,并进行自适应降噪与轻微纹理锐化,最后使用 HEVC 编码。
The quality of Blu-ray source is mediocre: ringing and aliasing are present at line edges; and planar area has much grain noise. Pre-processing includes pertinent fix in addition to adaptive denoise and slight textural sharpening.
本资源扫图格式为 WebP,详情参见种子内 readme about WebP.txt
Please refer to "readme about WebP.txt" if you have trouble viewing WebP images.
感谢所有资源提供者 / Thank to all resource providers:
BD: RickyTan@TSDM
CD: {FenrirLars, 水影夜星, kannagiumine}@TSDM
基础播放器教程:
PotPlayer
/
MPC-HC
/
IINA

进阶播放器教程:
madVR
/
PotPlayer+madVR
/
mpv

中文字幕分享区:
VCB-Studio 分享论坛
(请善用搜索)
项目计划与列表:
VCB-Studio 项目列表
(每月初更新)
Comparison (right click on the image and open it in a new tab to see the full-size one)
Source________________________________________________Encode