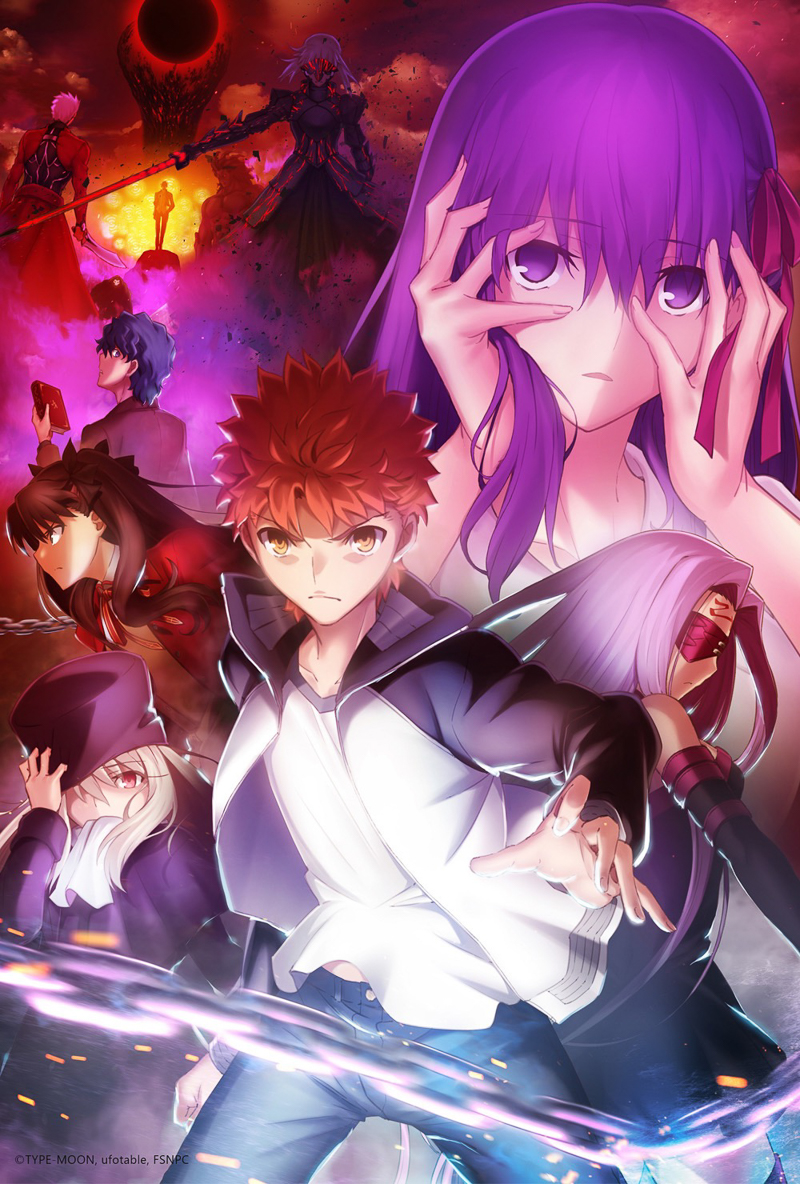 Fate/stay night Heaven's Feel Ⅱ.lost butterfly / 命运/停驻之夜 天之杯 2.迷失之蝶 BDRip
10-bit 1080p HEVC + FLAC,MKV 格式。正片约 5.1 GB。
内封原盘 ENG + JPN 字幕。
外挂 FLAC 5.1。
Lost Butterfly 是 fate/stay night Heaven's Feel 三部曲中的第二部。只从画质上评价其实是略有退步的,表现为不少场景作画细节不够精细,有明显的锯齿。在发布先行版之后,我们特地重新设计了制作方法,做了一个新的版本来改善画质。
Lost Butterfly is the second film of fate/stay night Heaven's Feel trilogy. From picture quality perspective, it is falling behind the first episode. Specifically the details are lacking precision with apparent aliasing. After releasing the early version, we re-designed processing methods and make a new version to improve the quality.
PS:伊莉雅真是小天使,本作唯一温馨和萌点担当。
负责压制任务的 Antares 看着大家都懂的那段场景,诚实的表示:"真是太令人赞叹了"。
本资源扫图格式为 WebP,详情参见种子内 readme about WebP.txt
Please refer to "readme about WebP.txt" if you have trouble viewing WebP images.
感谢所有资源提供者 / Thank to all resource providers:
BD: Ue, Moozzi2
CD: KSLU@U2, TSDM, okok1399@TSDM
基础播放器教程:
PotPlayer
/
MPC-HC
/
IINA
进阶播放器教程:
madVR
/
PotPlayer+madVR
/
mpv
中文字幕分享区:
VCB-Studio 分享论坛
(请善用搜索)
项目计划与列表:
VCB-Studio 项目列表
(每月初更新)
Comparison (right click on the image and open it in a new tab to see the full-size one)
Source________________________________________________Encode