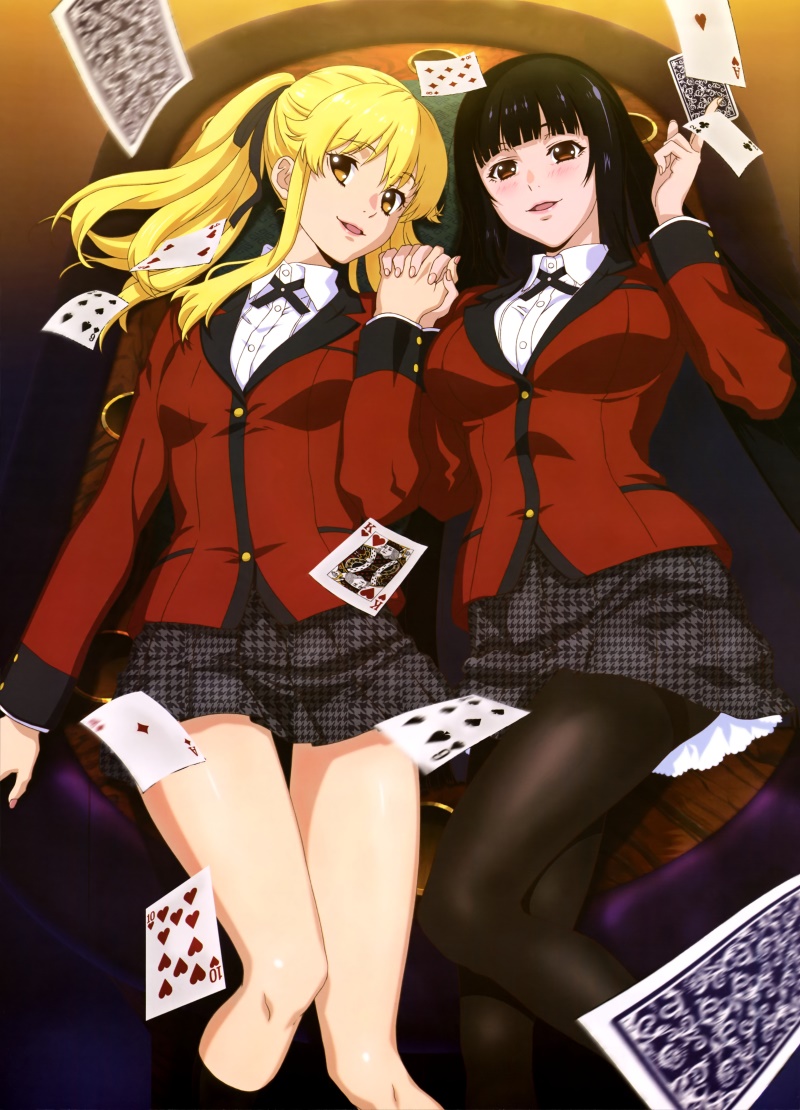 狂赌之渊 / Kakegurui / 賭ケグルイ S1 BDRip
10-bit 1080p HEVC + FLAC + AAC,MKV 格式。每话约 900 MB。
内封评论音轨。
原盘质量不错,但有大量的色带和偶尔的重锯齿。可惜的是,狂赌之渊的暗场极多,去色带和抗锯齿的锐度损失能补,但是抹平的细节再也回不来了。
There are no major problems in the source, but there is prevalent banding and occasional aliasing. Unfortunately, Kakegurui features many dark scenes, and while the sharpness loss caused by debanding and anti-aliasing can be compensated, the loss of details is irreparable.
只有 IQ 200 以上的人才能赌博哦 - 脚本
送我个会赌且工口的女同学吧 - 压制
好!- 整理
本资源扫图格式为 WebP,详情参见种子内 readme about WebP.txt
Please refer to "readme about WebP.txt" if you have trouble viewing WebP images.
基础播放器教程:
PotPlayer
/
MPC-HC
/
IINA
进阶播放器教程:
madVR
/
PotPlayer+madVR
/
mpv
中文字幕分享区:
VCB-Studio 分享论坛
(请善用搜索)
项目计划与列表:
VCB-Studio 项目列表
(每月初更新)
Comparison (right click on the image and open it in a new tab to see the full-size one)
Source________________________________________________Encode