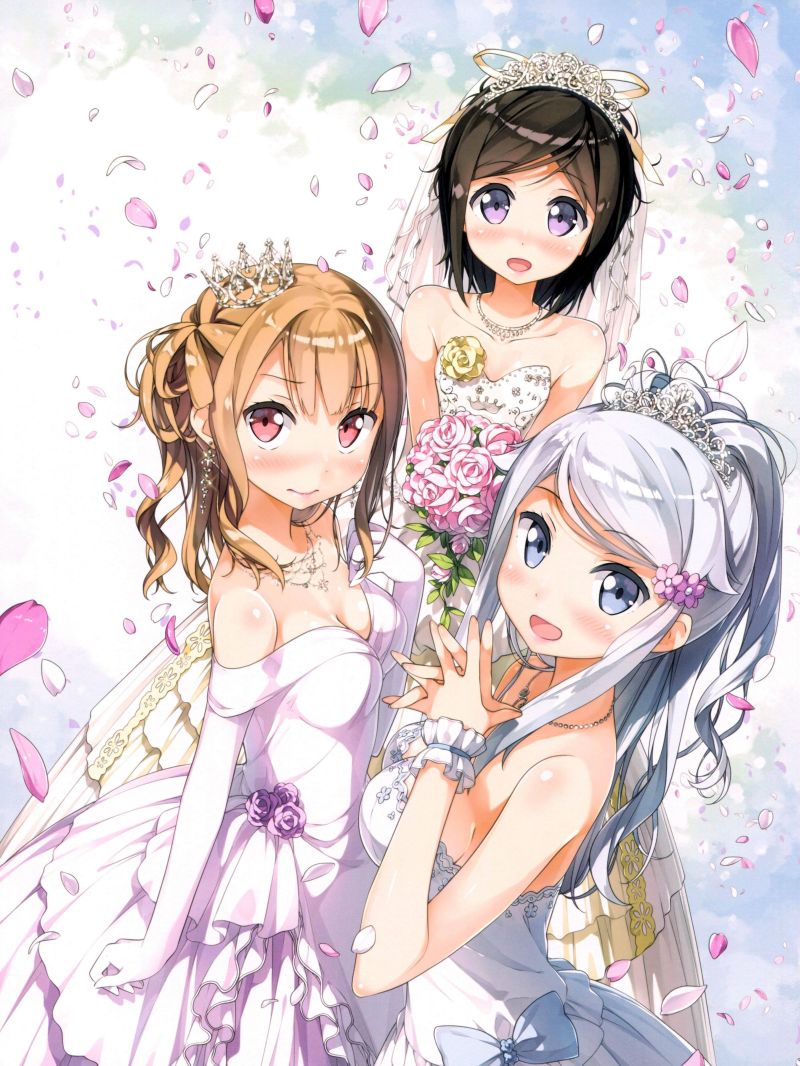 如果有妹妹就好了。 / Imouto sae Ireba Ii. / 妹さえいればいい。 BDRip
10-bit 1080p HEVC + FLAC,MKV 格式。每话约 1.1 GB。
如果有妹妹就好了的原盘画质很差,蓝光用低质算法从 720p 拉伸上来的。制作组后期对画面进行了明显的模糊处理,导致画面看起来的效果就像没戴眼镜的近视眼看远处。虽然 BD 明显比 TV 连载时清晰了不少,估计画面太模糊了制作组自己都看不下去了,但是跟常见的蓝光相比还是很糊……因此我们主要处理手段是采用拉伸算法的逆矩阵将画面缩回 720p ,再用更高质量的拉伸算法拉回 1080p,并辅以补偿性的纹理增强和线条加深处理,让画面看起来更清晰;其他常规性的抗锯齿和去色带处理就无需多言了;压制参数选用了还原度比较高的组合,所以本片虽然动态不多,但单集体积也没怎么缩水。
The original image quality of Imouto sae Ireba Ii is terrible as the source was up-scaled from 720p using poor algorithms. The production team applied a strong blurry effect, which resulted in a fuzzy visual experience. Although the BD version is much clearer than the TV version, it is still very blurred comparing with other common Blu-ray works. Therefore, the primary PP is to reverse the resolution back to 720p using the inverse matrix of the up-scaling algorithm, then up-scale back to 1080p with quality algorithms. We also supplemented compensative texture enhancement and line darkening to make the image clearer. Other ordinary PP includes anti-aliasing and de-banding. Encoding parameter uses high revivification combinations, which didn't shrink the file sizes a lot even though there aren't many motions.
本资源扫图格式为 WebP,详情参见种子内 readme about WebP.txt
Please refer to "readme about WebP.txt" if you have trouble viewing WebP images.
基础播放器教程:
PotPlayer
/
MPC-HC
/
IINA
进阶播放器教程:
madVR
/
PotPlayer+madVR
/
mpv
中文字幕分享区:
VCB-Studio 分享论坛
(请善用搜索)
项目计划与列表:
VCB-Studio 项目列表
(每月初更新)
Comparison (right click on the image and open it in a new tab to see the full-size one)
Source________________________________________________Encode