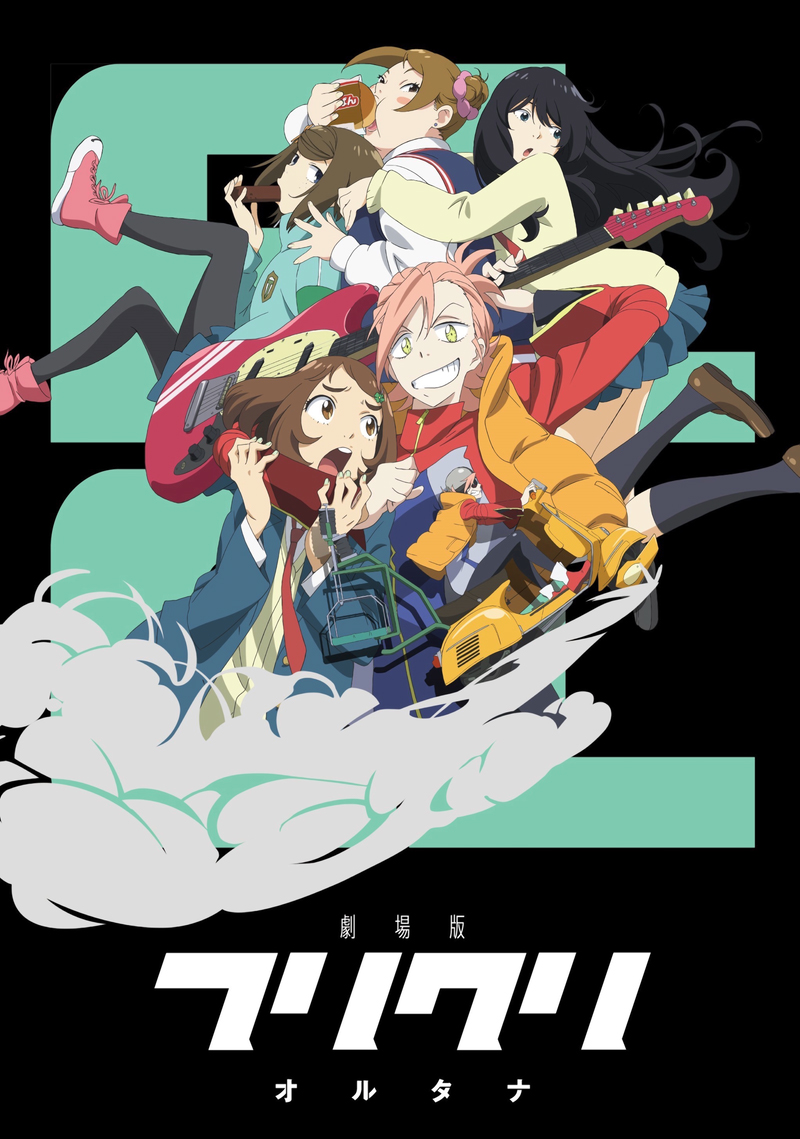 FLCL Alternative & Progressive BDRip
剧场版 特别的她 Alternative & Progressive BDRip
劇場版 フリクリ オルタナ & フリクリ プログレ BDRip
10-bit 1080p HEVC + FLAC,MKV 格式。每话约 5 GB。
外挂 FLAC 5.1。
此项目与 SweetSub 合作,感谢他们精心制作的字幕。
Thanks to SweetSub for elaborating Chinese subtitles.
FLCL Alternative 原盘主要画面是由 720p 拉伸而来,除了线条有一定程度的锯齿以外没有什么问题;片尾有大量非手绘实写画面。我们将正片逆向缩回 720p,然后使用高质量算法拉伸到 1080p,清除了残留的少量锯齿,并做了自适应降噪。片尾部分则没有做过多处理,以保留其原始效果。
FLCL Progressive 原盘分辨率提高到了 864p,我们用同样的方法进行了缩小和放大。第 5 集画面应为原生 1080p,我们尽可能保留了原始的效果。
The Blu-ray of FLCL Alternative has a native resolution of 720p, with some aliasing in the line art, while there are a lot of live action shots in the ending. We descaled the main animation back to 720p and upscaled to 1080p using NNEDI3, removed residual aliasing, and applied adaptive denoising. For the ending, we didn't use any filtering except denoising to preserve its original effects.
The native resolution of FLCL Progressive increased to 864p, and we used the same approach for descaling/upscaling. Episode 5 appears to be natively 1080p, so we kept it as is.
本资源扫图格式为 WebP,详情参见种子内 readme about WebP.txt
Please refer to "readme about WebP.txt" if you have trouble viewing WebP images.
感谢所有资源提供者 / Thank to all resource providers:
CD: vxzms@U2, TheProfosist@jpopsuki
基础播放器教程:
PotPlayer
/
MPC-HC
/
IINA
进阶播放器教程:
madVR
/
PotPlayer+madVR
/
mpv
中文字幕分享区:
VCB-Studio 分享论坛
(请善用搜索)
项目计划与列表:
VCB-Studio 项目列表
(每月初更新)
Comparison (right click on the image and open it in a new tab to see the full-size one)
Source________________________________________________Encode