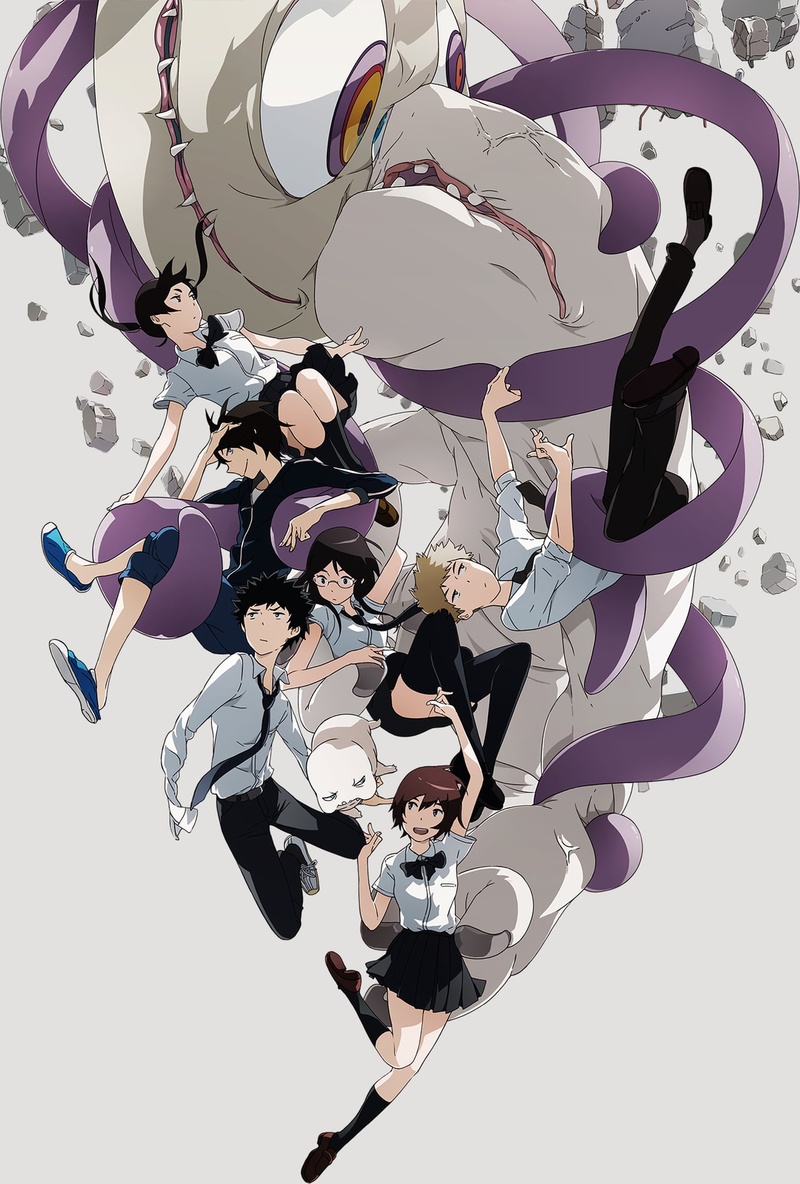 Cencoroll Connect / センコロール コネクト BDRip
10-bit 1080p HEVC + FLAC,MKV 格式。电影约 1.6 GB。
内封原盘 JPN 字幕。
外挂 FLAC 5.1。
这个项目与
SweetSub
合作,感谢他们精心制作的字幕。
This project is in cooperation with
SweetSub
. Thanks to them for elaborating Chinese subtitles.
Cencoroll 是 2009 年由宇木敦哉个人制作的动画短片,时隔十年后终于推出了续作,此次 Cencoroll Connect 同时包含了前作和续作。由于制作方法在十年间有了很大变化,两者画风迥异,表现出的问题也完全不同:前作随处可见非常严重的色带;续作则几乎没有色带问题,但线条周围有非常明亮的晕轮。针对这些问题我们分别采用了高强度的去色带和去振铃手段去清除,同时尽可能保留了较弱的纹理细节。
Cencoroll is a short anime by Atsuya Uki's personal production in 2009, and finally released a sequel after ten years. Cencoroll Connect includes both the original and the sequel. Due to the changes in the way of making during the years, not only are the art styles quite different, but also showing completely different issues: heavy banding can be found almost everywhere in Cencoroll 1, while in Cencoroll 2, banding is almost a non-issue, but there is very bright haloing around the line art. We applied strong smoothing and de-ringing filters accordingly to clean these artifacts, but also tried retaining weak texture details as much as possible.
生,生骸? —— 走错片场的 Tom
感谢所有参与制作者 / Thank to our participating members:
总监 / Script:はかせ
压制 / Encode:助手ちゃん
整理 / Collate:百江なぎさ
复查 / QC:ANLOF
发布 / Upload:Tom
分流 / Seed:VCB-Studio CDN 分流成员(详细名单见主站)
感谢所有资源提供者 / Thank to all resource providers:
CD: umbrellafactor@nyaa, xuwunixi@tsdm, 閒話休提@U2
本资源扫图格式为 WebP,浏览详情请参见
https://vcb-s.com/archives/7949
。
Please refer to
https://vcb-s.com/archives/7949
if you have trouble viewing WebP images.
基础播放器教程:
PotPlayer
/
MPC-HC
/
IINA
进阶播放器教程:
madVR
/
PotPlayer+madVR
/
mpv
中文字幕分享区:
VCB-Studio 分享论坛
(请善用搜索)
项目计划与列表:
VCB-Studio 项目列表
(每月初更新)
Comparison (right click on the image and open it in a new tab to see the full-size one)
Source________________________________________________Encode