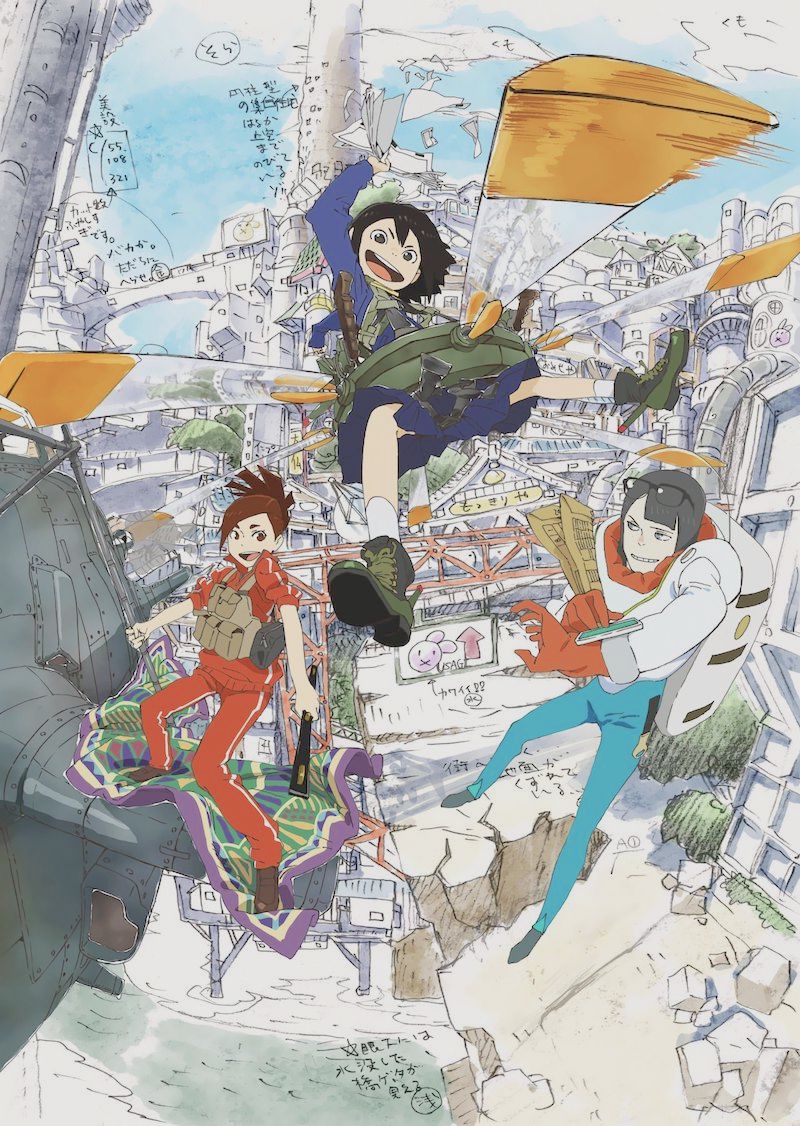 别对映像研出手! BDRip
Eizouken ni wa Te o Dasuna! BDRip
映像研には手を出すな! BDRip
10-bit 1080p HEVC + FLAC + AAC,MKV 格式。每话约 1.2 GB。
内封评论音轨。
这个项目与
喵萌奶茶屋
合作,感谢他们精心制作的字幕。
This project is in cooperation with
Nekomoe kissaten
. Thanks to them for elaborating Chinese subtitles.
"别对映像研出手!"原盘画质还可以。为了避免破坏片中有大量细节的手绘背景,我们选择了不做抗锯齿,只做了较轻的去色带和去晕轮处理。
The quality of the original source is ok. We chose not to apply anti-aliasing but only a bit de-banding and de-ringing to prevent damaging the heavily detailed hand-drawn background.
loner123: 别人家的高中生
感谢所有参与制作者 / Thank to our participating members:
总监 / Script:はかせ
压制 / Encode:loner123
整理 / Collate:murasakiakari
复查 / QC:wenpens,はかせ
发布 / Upload:神楽坂真羽
分流 / Seed:VCB-Studio CDN 分流成员(详细名单见主站)
感谢所有资源提供者 / Thank to all resource providers:
CD: Serenium@Nyaa, mcfx@TSDM, kiririto@u2
BD: kiririto@u2
本项目文件名较长,下载时请注意存放路径,以免发生无法下载的情况。
Please be mindful of long paths in this torrent to avoid download error.
基础播放器教程:
PotPlayer
/
MPC-HC
/
IINA
进阶播放器教程:
madVR
/
PotPlayer+madVR
/
mpv
中文字幕分享区:
VCB-Studio 分享论坛
(请善用搜索)
项目计划与列表:
VCB-Studio 项目列表
(每月初更新)
Comparison (right click on the image and open it in a new tab to see the full-size one)
Source________________________________________________Encode