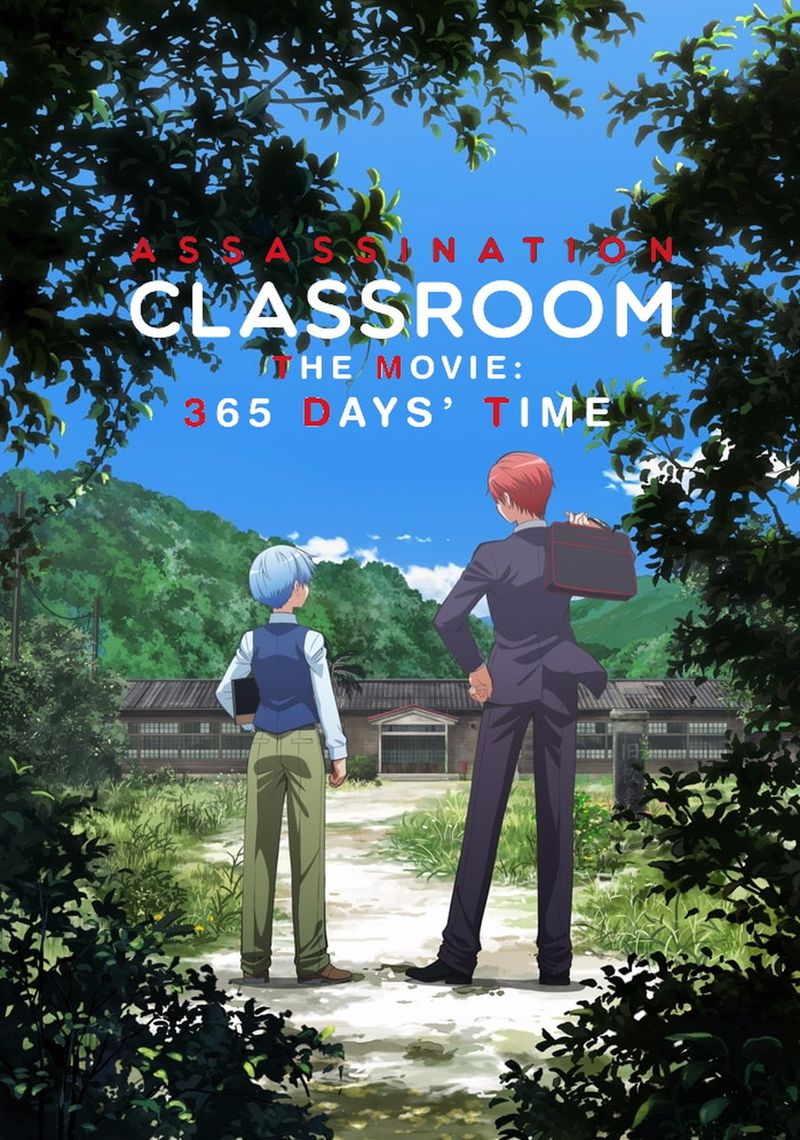 暗杀教室 / Ansatsu Kyoushitsu / 暗殺教室 MOVIE + OVA + WEB BDRip
剧场版:10-bit 1080p HEVC + FLAC,MKV 格式。剧场版约 4.9 GB。
课外授业篇(OVA):10-bit 1080p HEVC + FLAC,MKV 格式。每话约 150 MB。
杀老师Q(WEB):10-bit 1080p HEVC + FLAC,MKV 格式。每话约 400 MB。内封原盘 ENG 字幕。
感谢
豌豆字幕组
精心制作的 OVA 字幕。
Thanks to
BeanSub
for elaborating Chinese subtitles for the OVA.
剧场版画质较差,不同场景之间画质差别巨大。在新加入的画面中,所有赤羽业单独出现的场景,都使用了非常劣质的拉伸算法,导致画面出现了明显的瑕疵。我们人工挑出了这些场景,使用了逆向拉伸还原到原始分辨率,并使用质量更好的拉伸算法拉伸到了 1080p 以消除画面瑕疵。
杀老师Q 采用美版原盘压制。原盘码率较低同时噪点较重,我们使用了较为高级的降噪算法来分离噪点层,以避免噪点对线条和纹理的处理造成干扰。针对部分场景出现的锯齿,我们进行了常规的 AA 处理。
番外篇画质很差,存在严重的锯齿和色带。由于部分场景色带过于严重,甚至超过了部分有效纹理的强度,我们最初选择了比较强的去色带强度,力求完全去掉色带的同时尽量保留纹理。但是由于色带强度实在是太强,即使使用过高的处理强度,仍然无法完全清理干净部分场景的大型色带,同时还误伤了很多有效纹理。经过多次调试,我们最终选择了一个折中的强度来进行去色带处理。
对比图第 1 至 7 组为剧场版,8 至 13 组为杀老师Q,14 至 16 组为番外篇。
The image quality of the movie is bad, the quality varies significantly among scenes. In the newly added scenes, those with Akabane Karuma's solo used very poor algorithms and resulted in obvious artifacts. We manually picked those scenes, de-scaled to their native resolution and re-upscaled to 1080p with better algorithms to eliminate the artifacts.
Koro Sensei Quest is made from the American version. The source has low bitrates and heavy noise. We used advanced de-noising algorithms to separate the noise so that they don't interfere with line-art and texture processing. With the occasional aliasing, we applied routine anti-aliasing accordingly.
The web series (Kagaijugyou Hen) has a very bad image quality with serious aliasing and colour-banding. Since the banding in some images is so severe that it overwhelmed some textures, we at first applied highly intensive de-banding hoping to remove all the banding while maintaining the textures. But the banding was very stubborn. Even with such intensity, we still cannot completely remove large banding in some images, not to mention that we damaged a lot of textures. After numerous tests, we chose a balanced intensity to deal with the banding.
Pair 1 to 7 of the below screenshots are from the movie, 8 to 13 from the OVA and 14 to 16 from the web series.
感谢所有参与制作者 / Thank to our participating members:
总监 / Script:鲤伴
压制 / Encode:Rev., 鲤伴
整理 / Collate:Anonymous
复查 / QC:喵喵饼干, 鲤伴
发布 / Upload:Yokawa
分流 / Seed:VCB-Studio CDN 分流成员(详细名单见主站)
感谢所有资源提供者 / Thank to all resource providers:
Movie SPCD: ANK-RAWS
OVA SPCD: jsum@U2
本资源扫图格式为 WebP,浏览详情请参见
https://vcb-s.com/archives/7949
。
Please refer to
https://vcb-s.com/archives/7949
if you have trouble viewing WebP images.
基础播放器教程:
PotPlayer
/
MPC-HC
/
IINA
进阶播放器教程:
madVR
/
PotPlayer+madVR
/
mpv
中文字幕分享区:
VCB-Studio 分享论坛
(请善用搜索)
项目计划与列表:
VCB-Studio 项目列表
(每月初更新)
Comparison (right click on the image and open it in a new tab to see the full-size one)
Source________________________________________________Encode